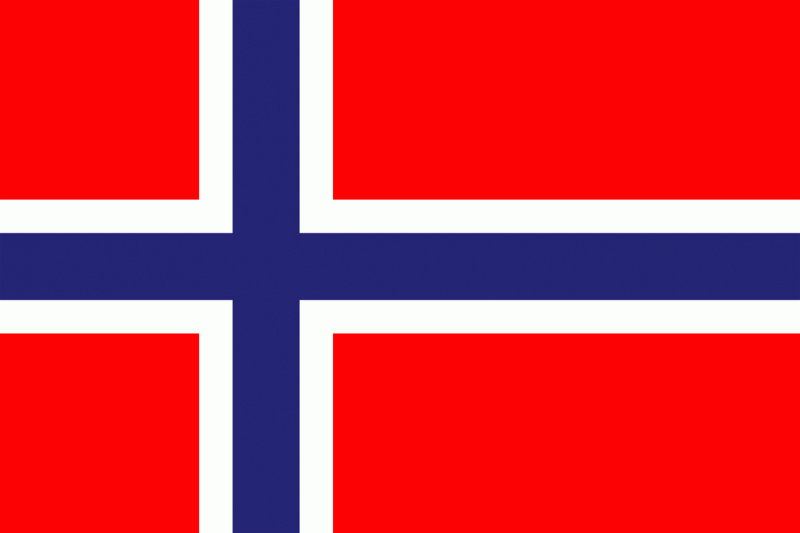 NORWEGIAN LANGUAGE TRANSLATION
Norwegian (norsk) is a North Germanic language spoken mainly in Norway, where it is the official language. Along with Swedish and Danish, Norwegian forms a continuum of more or less mutually intelligible local and regional variants.
These Scandinavian languages together with Faroese and Icelandic, as well as some extinct languages, constitute the North Germanic languages (also called Scandinavian languages). Faroese and Icelandic are hardly mutually intelligible with Norwegian in their spoken form because continental Scandinavian has diverged from them.
As established by law and governmental policy, there are two official forms of written Norwegian – Bokmål (literally "book tongue") and Nynorsk (literally "new Norwegian"). The Norwegian Language Council is responsible for regulating the two forms, and recommends the terms "Norwegian Bokmål" and "Norwegian Nynorsk" in English. Two other written forms without official status also exist, the major one being Riksmål ("national language"), which is somewhat closer to the Danish language but today is to a large extent the same language as Bokmål. It is regulated by the Norwegian Academy, which translates the name as "Standard Norwegian". The other is Høgnorsk ("High Norwegian"), a more purist form of Nynorsk, which maintains the language in an original form as given by Ivar Aasen and rejects most of the reforms from the 20th century. This form of Nynorsk has very limited use.
Source: www.wikipedia.org
Send us more information about what you want to translate by pressing here
---
SyncroTranslation is organized in departments specialized per area of expertise. These departments coordinate teas of specialists with the aim to provide high quality translations at competitive prices.
---
Who is in charge with your projects…
The result we seek after is simply a job well done. We make sure you receive value and only the best specialists take care of your translation.
Let's take, for example, technical translations in Norwegian. All the projects are coordinated by one of the senior company founders, whose competencies are based on technical knowledge, together with a linguistic expert and a Project manager with years of experience in the field of translations.
---
The workflow

All translations from English into Norwegian or from Norwegian to English are done by professional translators. Depending on your requirements, the translations are subsequently verified by a specialist reviewer in the repsective field of expertise.
As for medical translations in/from Norwegian, these translation projects are coordinated by the main founder of the company, whose know-how comes from in-depth medical knowledge, along with a linguist expert and a Project Manager with experience in translations in the medical field.
Legal translations in/from Norwegian are coordinated by a licensed lawyer, together with a linguist expert and a Project Manager with a lot of experience in this area.
---
What if…
The text raise issues i.e. there are specific terms that are not clear, the translators receive specalised advice from experts.
---
Delivery

We are a dynamic and high-tech team. The DTP specialists solve any problem that may be identified upon editing or converting of the files. We can deliver your files in the desired or ready to print.
Our partners receive all the services they need in one place, thus optimizing the costs and the logistic required to subcontract translations and DTP services to different suppliers.
EXIMPROD thanks the Syncro Translation Services team for the prompt, high quality and professional collaboration in providing translation services for commercial and technical documentation....

Read more

Syncro is a team of experts who take translations very seriously. They are incredibly skilled, fast, and offer high quality services at competitive prices. We preferred them from other language service providers for a lot of reasons: they are extremely...

Read more

Syncro Translation Services provides accurate and fast turn around time on translations. They are extremely responsive to requests and needs, and this is a big plus from a service perspective. There's plenty of translation companies out there, but Syncro is...

Read more

The people we've worked with managed everything with the utmost seriousness, professionalism and promptness. They helped us whenever we needed, and projects deadlines were more than fast. Thank you and hope to have a collaboration at least as good as...

Read more

We've found a reliable business partner, a team we highly recommend for several reasons: accurate translations, professionalism, seriousness, promptness and fairness....

Read more

We've been working with the translation company, Syncro Translation for about 2 years now and, every time, without exception, we've received the required translations on time and in the desired format. They are fair, efficient, real professionals....

Read more

We are very satisfied with the promptness and the quality of the services offered. I would highly recommend you to our partners as well....

Read more